Event Planners can Learn From Task Management
Managing projects and tasks is at the core of anyone who looks to accomplish anything. I've used a number of task management tools over the years. I was recently listening to a podcast on leadership by author and speaker Michael Hyatt. He mentioned that the task management solution he uses is called Nozbe. I decided to give it a try and I love it so far. I can use it to manage tasks and projects from my iphone and pc. I will enter or update my tasks electronically, but will also print the list of tasks. This makes it easier for me while I'm shopping or making notes while on the phone, etc. I later update the hardcopy changes in Nozbe.
The company offers a free version or various purchase options depending on how much you want to put into this task manger and how many people you want to use it in your organization. It runs on Mac's, PC's and smart phones.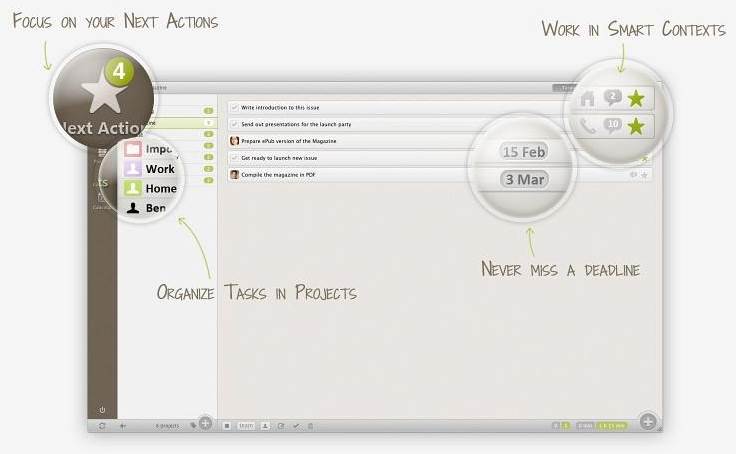 Nozbe uses the task management strategy taught by David Allen in the best selling book, Getting Things Done: The Art of Stress-Free Productivity
, that I also highly recommend. Dave teaches how to use the 43 file folder method to managing tasks into the future, as well as a method of maintaining your general filing system. He also covers how to manage tasks in the Contexts of things to do at Work, Home, on the Computer, at Work, at School, or whatever your specific Contexts for productivity happen to be. This book is a classic and is a "must read" to anyone who is serious about efficient task management.
* Note that these are both affiliate links and I gain a small commission from any purchases. Hey, I gotta pay the bills somehow.
Recommendation: Purple Cow : Customer Service & Product Innovation
Click to find out more info on a fun, educational, and inspiring show for your group.


Talk Back
How do you prefer to manage tasks? Share your secrets. Let us know with a comment on our Facebook Page.
Tell Others
If you find value in this article, please use one of the links on the page to share it with your friends on Facebook, Instagram, Twitter, etc.
* Note that we are likely an affiliate for any vendors mentioned. Using our link for your purchase does not cost you anything, but it does give us a few cents in commission from any purchases. Thank you for your support.