What Happens When I Book Your Show?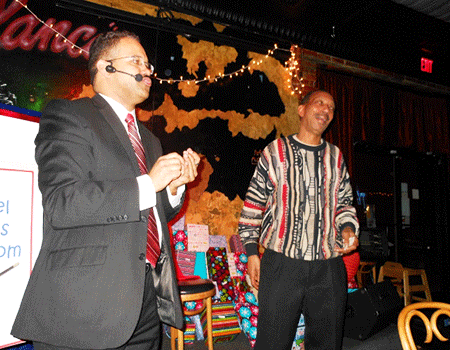 What Happens When I Book Michael's Show
1. I'll then email you a performance agreement that confirms the details of the show: date, time, price, what's included, etc.
2. You review it the agreement for accuracy and click to confirm your agreement with it. This email will also contain a link for you to submit the appropriate deposit using a PayPal link. You do not need to have or open a PayPal account to submit your payment.
3. Upon receipt, I'll send you an email that I've received everything.
4. About 2 days before the show, I'll call you to confirm that I'll be there and that there are no time or location changes, etc.
5. They day of the show, I'll call and let you know that I'm on my way.
6. I'll arrive up to 30 minutes early to set up for the show.
7. The balance of the show is paid after the show is done.
8. A few days after the show, you'll receive a short quality assurance survey about the performance.
9. You help me spread the word about the awesome show you and your group enjoyed.
Related Article: Wedding Event Magic