Are you stressed over what to do about entertainment for your big event?
Consider the easy solution that other event planners use. Corporate Magician Michael Douglas is available to entertain your guests with an audience approved clean comedy magic show.
How Would You Use A Corporate Magician At A Company Event?
The format of your event, the number of guests, and the time allotted for entertainment all influence the type of magic that will best suit your needs. An experienced corporate magician like Michael will discuss with you the details of your event to help you determine the best solution for your event entertainment. Open the sub-links below to see details on the typical options.  Click Contact Michael at any time or call 804-852-6691check availability and to get a price quote for your event.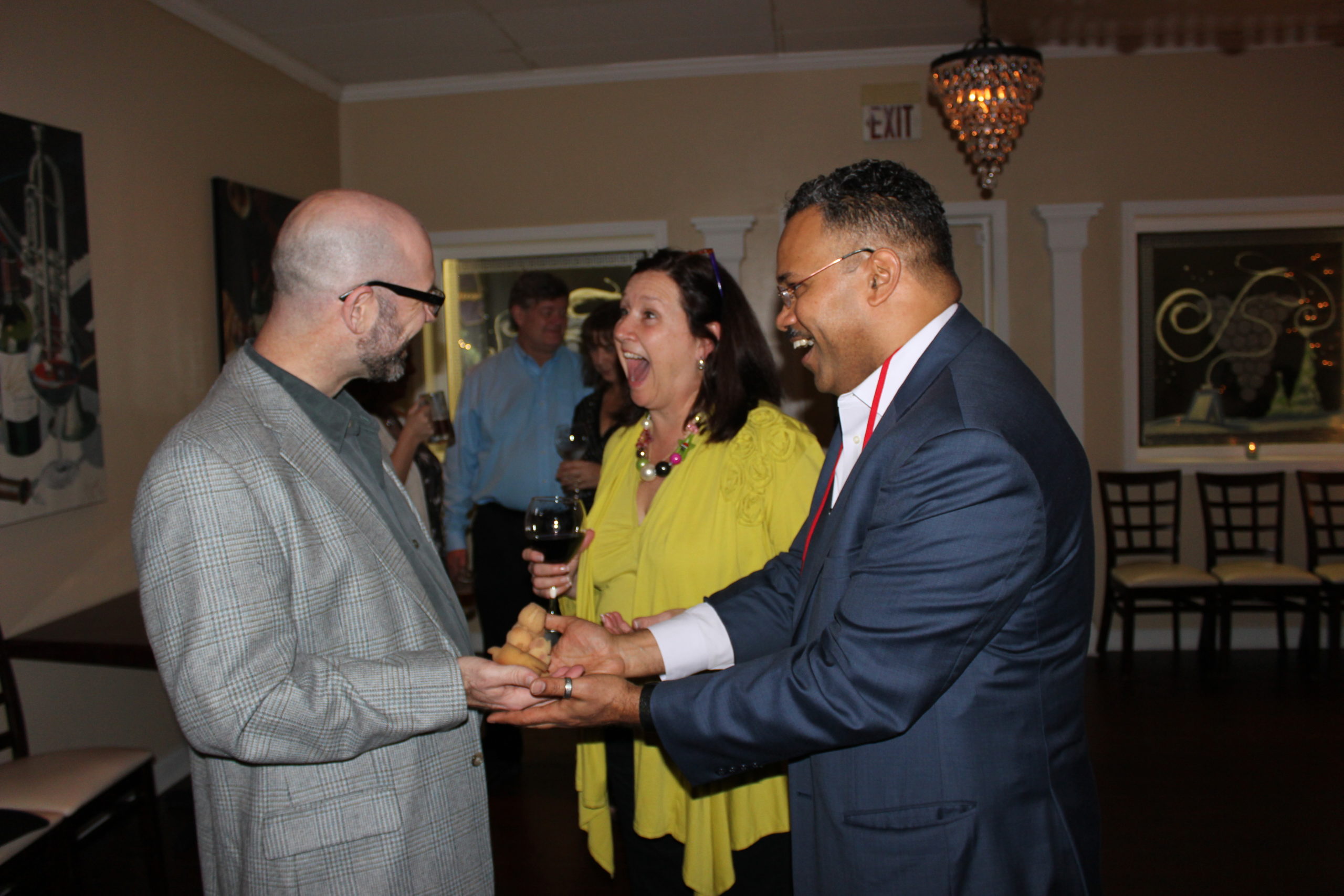 Strolling or Walk-around Magic
This style of magic is so named because I stroll through your event and join clusters of 3 to 5 people who are talking. I introduce myself and then share a few minutes of mind-blowing effects that happen right in their hands. Your event photographer will get some great shots. From there, I move on to another group. Click this link for more on Closeup Magic.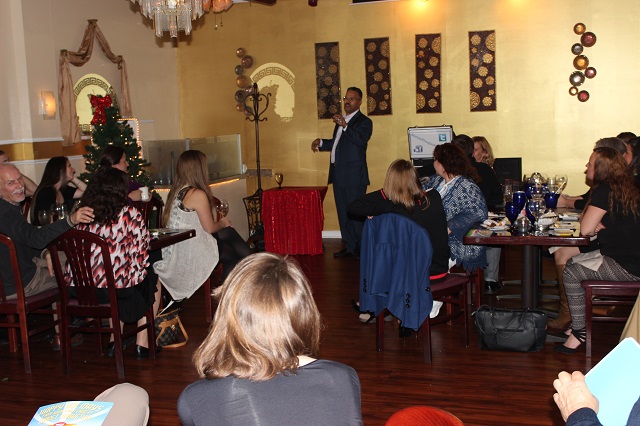 As a corporate magician, when entertaining crowds, I commonly use larger props to make it easier for people seated at a distance to also enjoy the magic. However, this is not a grand illusion show with lots of big boxes for tricks. Programs can last anywhere from 20 minutes to over one hour depending on your requirements. While the stage shows are, by nature, not as interactive as close-up magic I have worked hard to ensure that audience involvement is still maximized.
After Dinner Comedy Magic Show
This show is a Stand-up Comedy Magic Show and is best suited for when for when all of your guests (15 – 1500 or more) will be watching at the same time.  It generally requires a public address system, good lighting, and possibly a stage or riser. This format is best suited for after dinner or when guests will not be eating. It includes clean magic routines that I use in comedy clubs as well as comedy mind reading/mentalism. During the show, I use a number of volunteers to assist me in making the magic happen.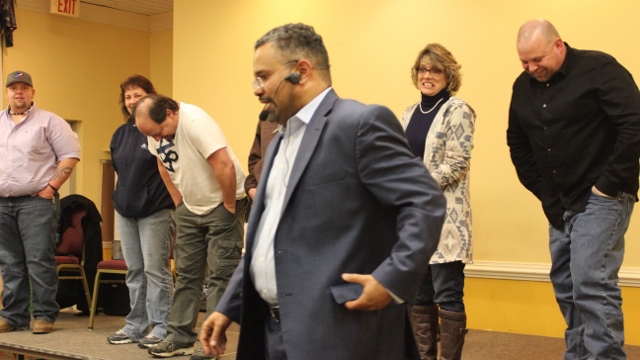 "Michael was certainly the hit of the evening at our dinner. My boss bragged about him to everyone the next morning – employees and patients alike! I would definitely invite him to perform again at any of our company functions and recommend him highly. Thanks for making me look good Michael!"
Act Now For A Free Consultation
Trade Show or Attraction Magic
Attraction Magic is designed to draw a crowd to the location where I'm performing. This format is more commonly used as a feature at a festival, Trade Show, or open house where people pass by your booth, table or riser. This type of magical entertainment allows me to gather a crowd and then present comedy magic that can simply entertain or additionally promote your business and generate leads for your sales staff. My professional yet bold approach gathers spectator attention. Your company's product or service is woven through the magical presentation as the prospects interact with me and the magic. I then introduce and transition their attention to your sales team.
"Hi Michael.  Everyone spoke very highly of your performance and was impressed with the magic you performed. I personally enjoyed it very much. Several of our folks came to me afterwards and spoke very positively of you and your magic show. Our Regional President also expressed his pleasure in your performance. We all enjoyed the interaction between you and our attendees."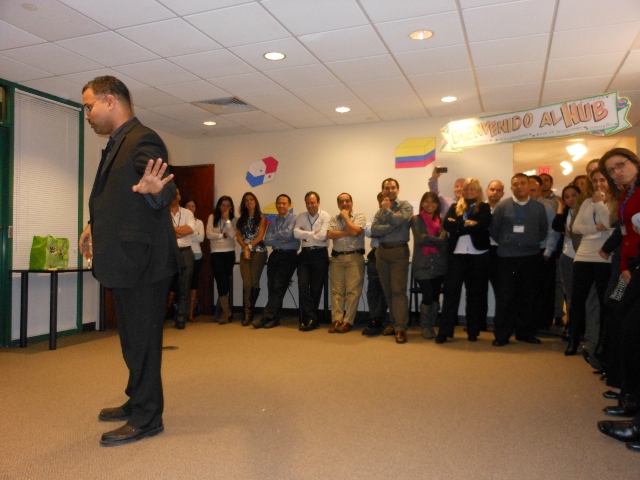 Team Building
Corporate Magician Michael Douglas is also invited to team building events. He weaves the theme of your event into his presentation that is entertaining and helpful at reinforcing the learning or motivational objectives of your event. This gives your team a visual experience that connects with their emotions to aid longer term retention of your message. 
"Michael was a great addition to our event. He was very professional and we received lots of great feedback from our guests and staff. I would highly recommend him for your next event."
Act Now For A Free Consultation
Click or Call 804-852-6691
Get a simple NO Obligation, NO Pressure consultation that can take a load off of your mind.  You'll get more information, and if you are ready, you can actually book an audience tested, spectator approved comedy magic show by Corporate Magician Michael Douglas.
Note that Raleigh, North Carolina is where I am based, but I still perform comedy magic shows throughout the region and abroad.
Click here for information on other types of magic shows that I perform.