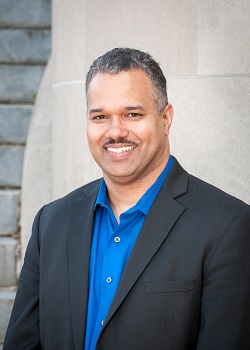 Magician Michael Douglas was born in Portland, Oregon where his love of magic also began. He was seven years old when his mother bought him a magic kit for Christmas. The collection of tricks in this kit got him started in entertaining others with magic. Magic performances at school assemblies, on television, and elsewhere stimulated his persuit of magic.
He found a magic shop in Portland when he was age 11. This inspired him to take group and private magic lessons to enhance his skills at entertaining with magic. This added to his success at performing magic for classmates, retirement communities, and school talent shows. By age 14 he had performed his first paid magic show.
After college, Michael worked as IT Support Specialist for a number of companies. He eventually married and they had two adult children. Michael also served as the senior pastor of a small church for 15 years.
Today, Michael's career as a magician has grown to include weekly paid performances at family events, corporate events, and restaurants. In addition to his career in magic, Michael also works with his wife at teaching Salsa dance lessons and promoting Latin dance events.
Click here for information on Michael's close-up magic and comedy stand-up magic shows.