Did You Get our postcard?
Just how can a Magican help with your upcoming church events?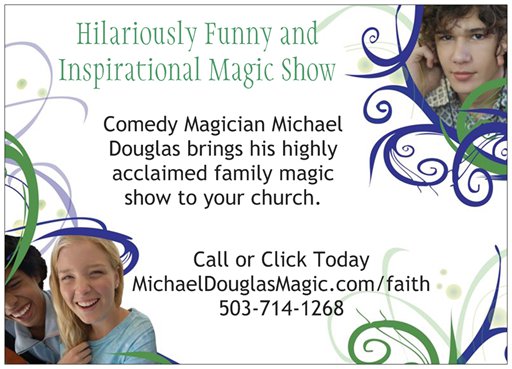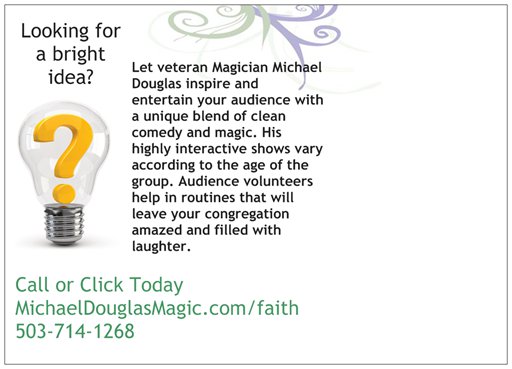 Clean Comedy Magic
Call Today For A
Free Consultation
919-391-8113
Is your problem something like this?
Are you struggling for a bright idea for your next chruch event?
Like you, I've worked in the church for years. And as you know, coming up with a fresh idea for a departmental or church-wide event is not always easy.
When planning a children's event, youth group event, couples ministry event, etc., you want to stay consistent with your theme.
You want to capture your group's interest and motivate their attendance.
You want your people to have fun but still be appropriate for the church.
You want to build community among your people and inspire their faith.
You want to do all of this AND stay within budget.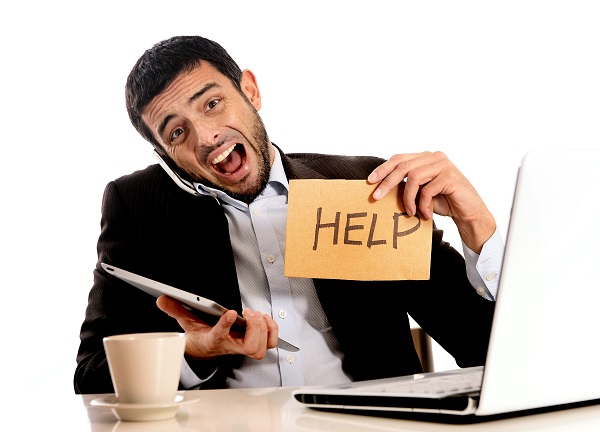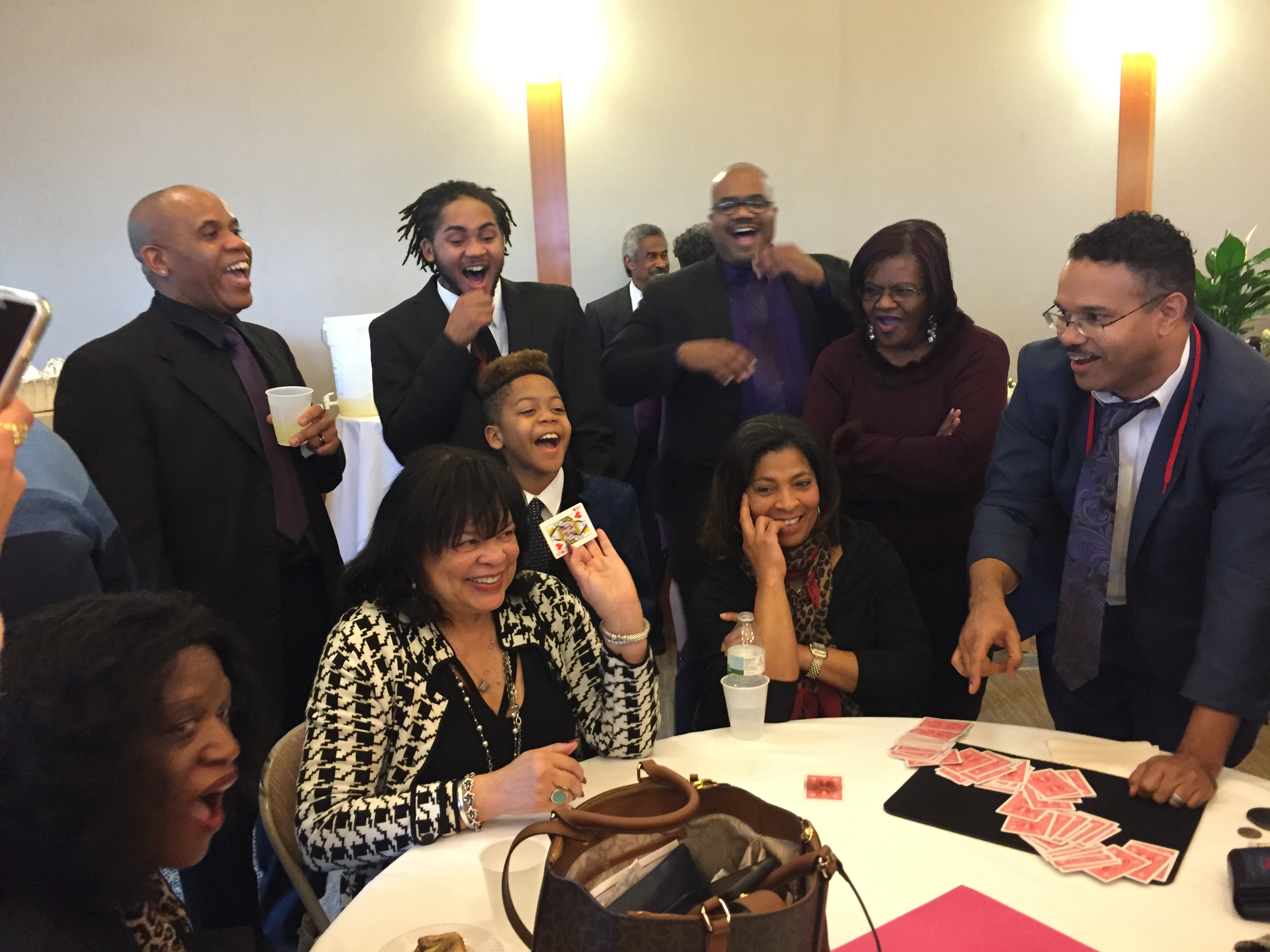 Problem Solved
Headache-Free Events
A comedy magic show from Raleigh Durham Magician Michael Douglas will bring laughter, amazement, and inspiration that is sure to be a hit.
fun alternative to youth group games
easily incorporate ideas for youth ministry in the show
adapt a presentation for your couples ministry
use a show as a community outreach idea
highly interactive shows 
adaptable for any age group
adjustable show lengths
Is Magic Right For My Event?
Events Suitable For A Magic Show
Leadership Training Events
Milestone Birthday Parties
Size Doesn't Matter
Adaptable Presentations To Suit Your Group Size and Style
My magic shows help break the ice with your guests and get them relaxed, mingling and laughing. Your event can be a formal plated occasion or a casual picnic. Your guests can be seated or standing. I adapt to your environment to help create fun memories for your group. Even my Stand-up Comedy Magic show that plays to larger audiences can adjust to your setting and is a great fun alternative to youth group games.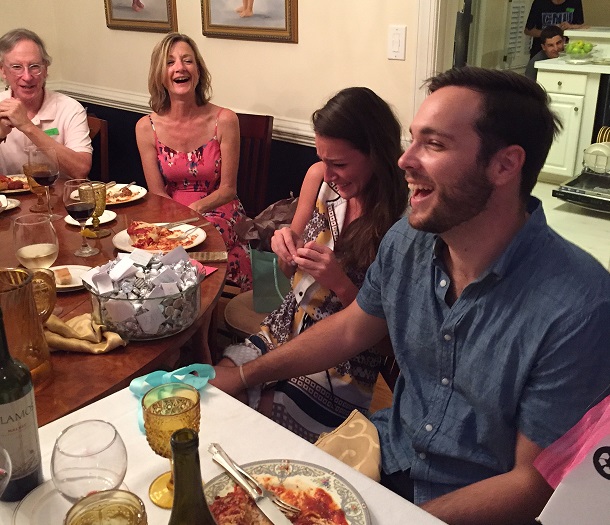 Is Magician Michael Douglas the Right Entertainer for Me?
What People Are Saying…
"We were amazed! Michael had a room full of preschool through middle schoolers
roaring in laughter
for over an hour. The
parents and kids have been talking about it for weeks
. We will definitely book him again."
"I can only say positive things about the wonderful job that Michael Douglas did at our daughter's wedding reception. He was very entertaining -people were in awe. We didn't have to 'worry' about our guests being bored while the wedding party had photos taken. Michael was in contact with me -letting me know that he was confirmed and was extremely flexible with his start and end time. My guests needs were his number one priority. Don't hesitate to hire him if you want a true professional."
Michael performed a spectacular, hilarious, and thoughtful show. Michael delivered and was a total pro. The tricks were very impressive (I was genuinely amazed many times) and he blended in humor and wit, as well. Everyone had a blast — including older folks. You can't go wrong with Michael. Bravo!!
"We hired Michael to provide entertainment during a couple corporate social functions. He did a wonderful job integrating his performance into both venues, and he was both engaging and entertaining. His close-up magic performance during our cocktail reception was a huge hit with our guests. Michael exceeded our expectations and we will certainly use him again."
"Every expectation we had was blown away. I have never met a magician that was as good as you, especially with the close-up magic. I think the best thing about having you there is you blend in like a guest and are filled with surprises. You know how to work a room and have the personality to back that up. You brought more people together and got strangers talking simply by having the ice breaker of magic in your "pockets". Your energy, charisma and wonderful personality could not have been matched by anyone else. Michael, thank you so much for making our holiday event a hundred times better."
The Salvation Army
New Hope Community Church
Mittleman Jewish Community Center
St. Paul Baptist Chruch
Christ Chruch Episcopal
River Road Baptist Chruch
Kentwood Heights Baptist Church
Faith Community Baptist Chruch
Riverview Baptist Chruch
Promised Land Baptist Church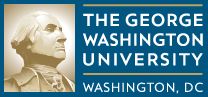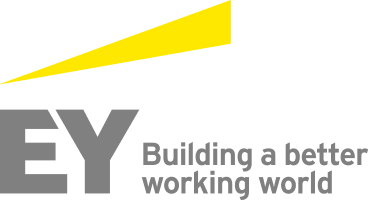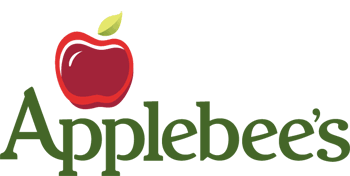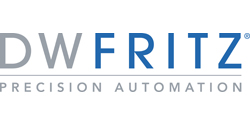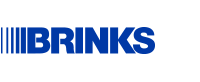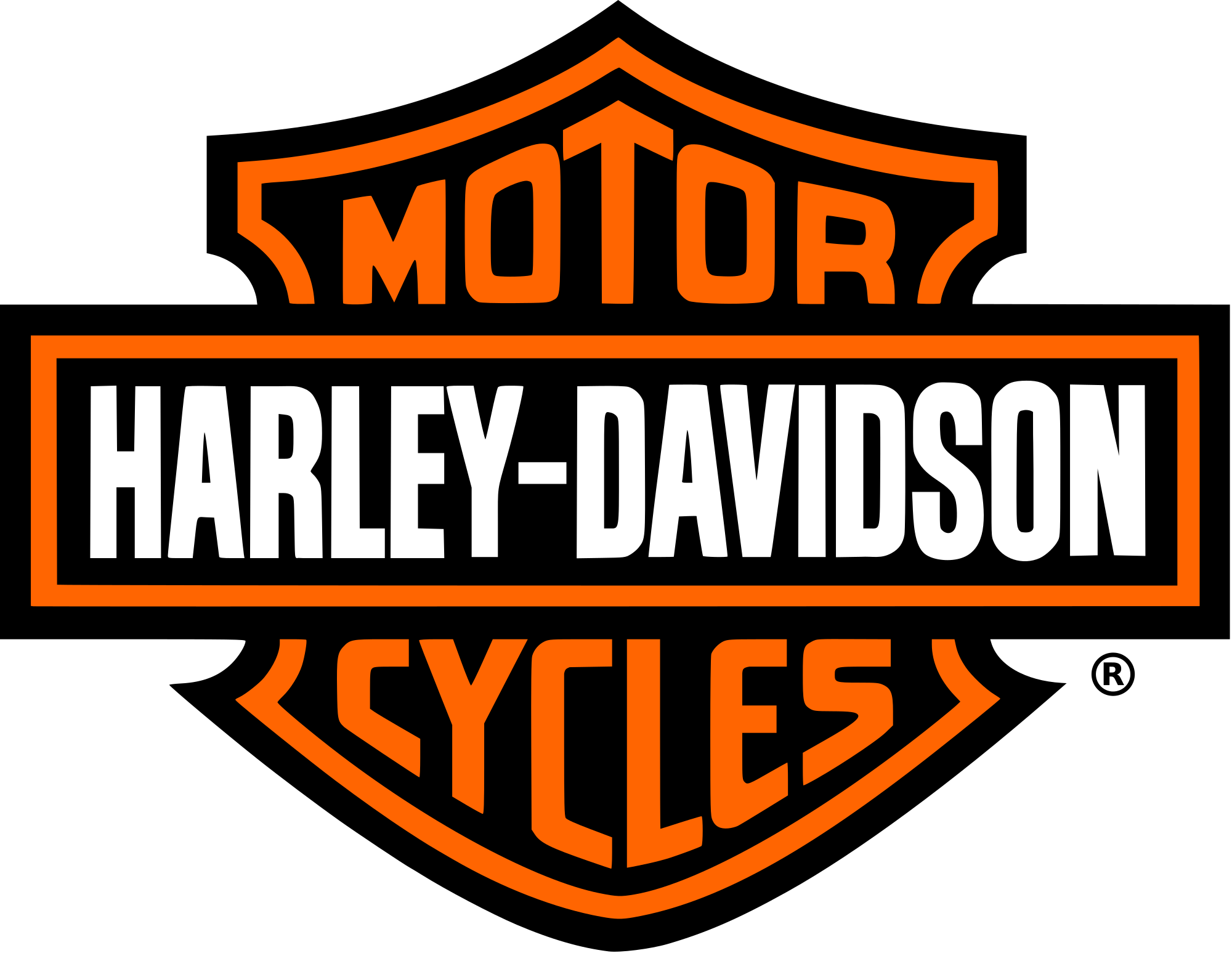 No Obligation
Call for a Free Consultation or Click for Pricing
Close-up Magic
Stand-up Comedy Magic
Walk-around Magic
Mentalism
How would a magic show fit into my event?
Ways I Can Help You
I offer professional grade magical presentations in several styles:
Stationary Close-up Magic
Walk-around Close-up Magic
Stand-up Comedy Magic
If you are uncertain which is best for your event, we can review the details of your event on a phone consultation and then determine what style of magical entertainment will work out best for your circumstances.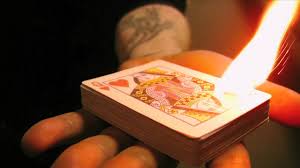 Close-up magic (Walk-Around or Strolling magic) uses small items like cards, coins, finger rings, and other small objects. With this style of magic, your guests can be seated as at a dinner party, or standing as in a cocktail party. Click the button above to learn more.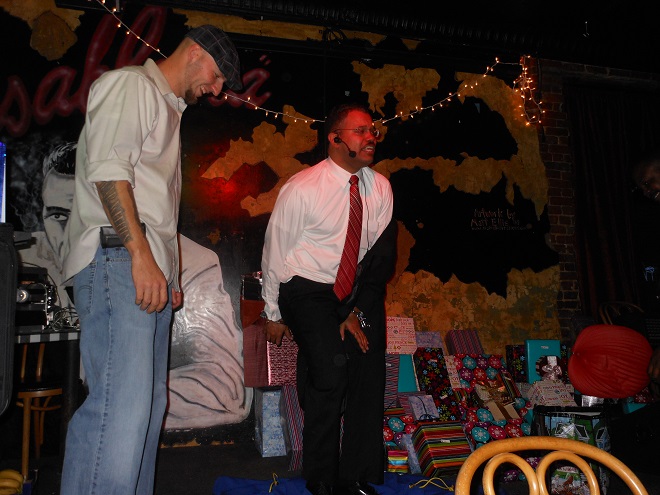 Stand-Up Magic
My Stand-Up Comedy Magic show is similar to a stand-up comedian. However my show presents magic with lots of interaction and assistance from the audience. The comedy results from the hilarious situations brought on by the magic routines. Instead of simple youth group games, consider a fun magic show.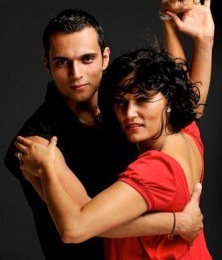 My wife and I also teach Salsa Dancing. Consider an evening of Dancing and a Magic show for your couples. Click the button above to learn more.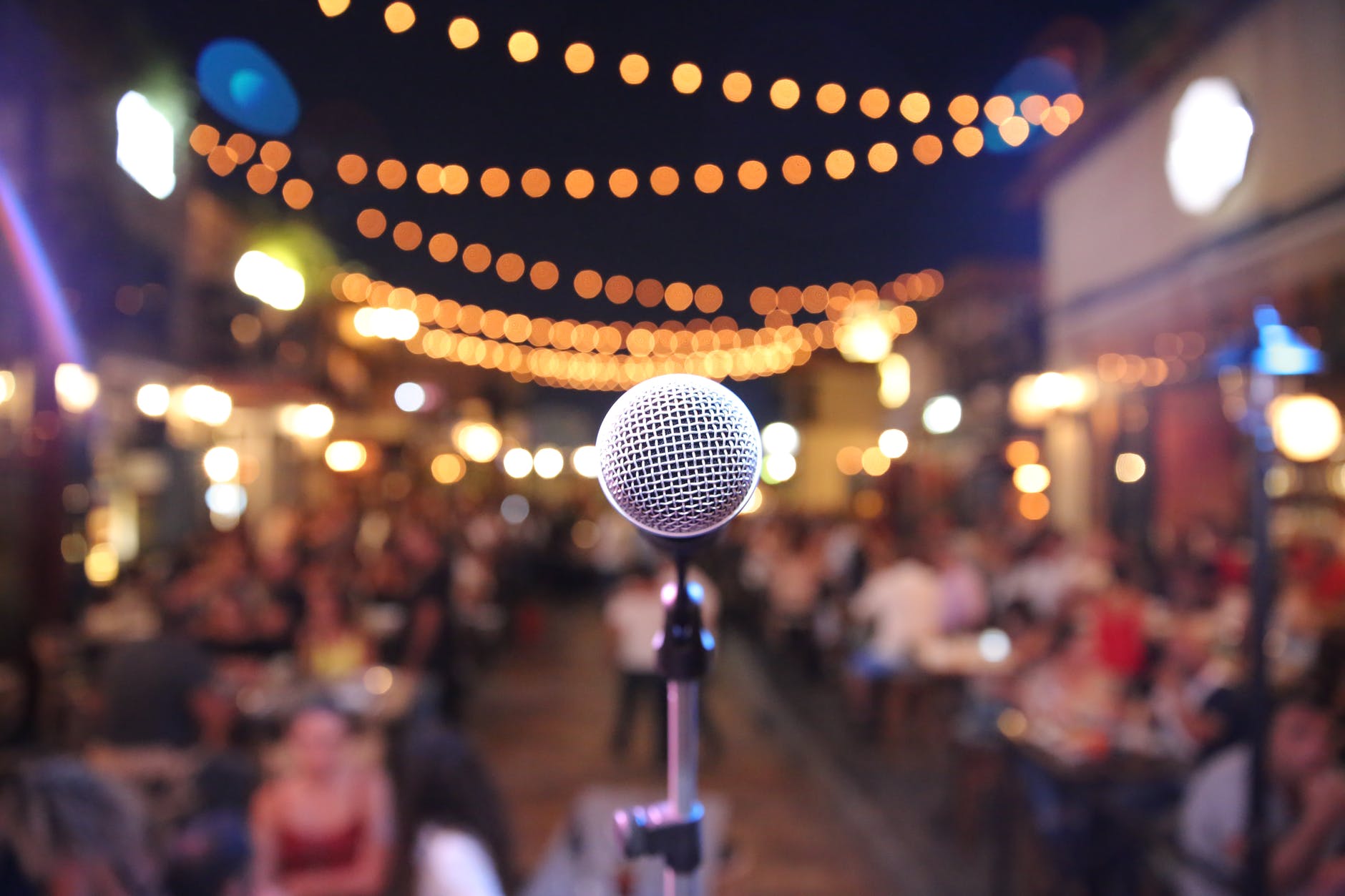 Educational and Motivational Magic
My Stand-Up Comedy Magic show is sometimes adapted to bring an educational or motivational message to congregations, employees, clients, or students. Ask how I can tailor a show to deliver your message.
Frequently Asked Questions
For The Faith Community
How much do you charge?
Prices depend on what type of magic presentation your event requires, your location, the length of time needed, etc. My prices are competitive, but I do not guarantee that I have the lowest price. I provide a professional quality show that sometimes involves thousands of dollars worth of props. I've also invested an untold number of hours to develop and practice my Magic routines.  I aim to deliver a top quality show that audiences consistently find funny and awe inspiring for each and every performance. You may be able to find a lower priced Magician, but you'll have trouble finding the value that I offer.  For a price quote, please use the Contact Michael page or call my booking assistant at 919-391-8113.
What is the source of Michael's ability to perform magic?
All of the effects that Michael performs use slight of hand, and/or optical illusions. There are no spiritual matters at all involved in any of the effects he performs. Michael claims no supernatural powers at all in anything he performs. Of course it is only thought the gifts of our Creator that any of us can do anything at all.
What is Michael's faith?
Michael grew up in a non-christian household. As a teenager he came to realize a need for God in his life.  It was at this time he allowed Christ to come into his life. From there forward his life was changed. He has since volunteered in the church for many years. He served for 15 years as the Sr. Pastor of a small congregation in Richmond, Virginia.
Is there any religious message included in the magic show?
Michael performs a non-religious version of his comedy magic show at private events for families, schools, and for a number of corporate events every year. This is also the version of the show he shares at worship centers for other faiths.
When he performs at a church, he will include reference to some biblical stories or faith issues within the magic performance. The amount of faith content can be adjusted up or down to suit the needs of the event.
What size events and how far away?
Presentations designed for your group size.
No Event Is Too Far.
Although Magician Michael Douglas is based in the Raleigh area, he also performs comedy magic shows for congregations throughout the North Carolina and Virginia and elsewhere. This includes churches and other worship centers in Durham, Winston-Salem, Greensboro, Apex, Cary, Charlotte, Chapel Hill, Fayetteville, Wilmington, Ashville, Greenville, and others.
As a comedy magician, Michael also brings his magic shows to events in Virginia. This includes entertaining in Richmond, Norfolk, Virginia Beach, Charlottesville and others.
Call 919-391-8113 or use the speed quote form below for information on booking him to perform his highly acclaimed comedy magic show at your event for adult church events, or a fun alternative to just youth group games.
Call Today For A No Obligation Consultation And Price Quote.
919-391-8113